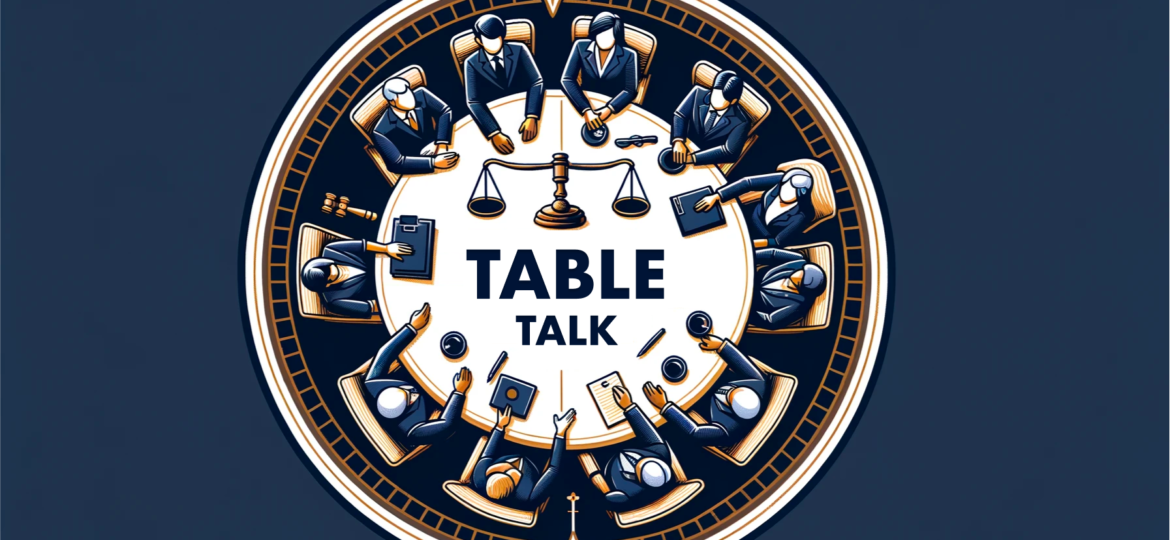 Greetings from "Table Talk" Juris Law Group Monthly Food Digest, where we delve into noteworthy developments in the realm of food regulation over the past month. We value your perspective, so if you have any comments or feedback, don't hesitate to contact any member of our team. We are keen to hear your thoughts.
Introduction of FDA's OCAR Industry Portal
The FDA has recently introduced a brand-new online platform called the Observations and Corrective Actions Report portal, or OCAR for short. This portal offers the opportunity for voluntary submission of documentation related to corrective actions. It comes into play when the FDA issues a Form FDA 483 or discusses inspection findings. The purpose of OCAR is to streamline communication between participants and the FDA regarding the corrective measures taken in response to inspection findings. The FDA promises quick and direct communication with firms concerning their corrective actions.
For each inspection observation, participants can upload descriptions of their corrective actions along with any relevant attachments. The portal provides a "correction status" for each observation, indicating whether it's "not corrected" or if corrective actions are "pending review." To utilize OCAR, a company must express its interest during the inspection or within 5 days of receiving the Form FDA 483. Currently, the program is in Phase 1, which the FDA notes will involve a limited number of firms meeting specific criteria. Not all volunteer firms will be selected for this initial phase. Details about the duration of Phase 1 and the wider rollout of OCAR remain undisclosed.
Why is this significant? The OCAR portal could potentially bring about significant changes in the way the FDA provides feedback to firms regarding corrective actions. Presently, the FDA doesn't routinely offer insights into its assessment of a firm's corrective actions. While OCAR offers participating firms some visibility into the agency's review process, the extent to which the FDA's feedback will be truly "prompt" or "direct" is yet to be determined.
FDA's FY 2021 Pesticide Residue Monitoring Report
The FDA made an announcement regarding the release of its annual Pesticide Residue Monitoring Program Report and associated data for Fiscal Year 2021 (FY 2021). You can now find this information on the FDA's official website. This report provides a summary of the FDA's findings from testing various human and animal foods under FDA regulation. The testing period covered October 1, 2020, to September 30, 2021, with the aim of determining if these foods meet the pesticide tolerances set by the EPA.
The FDA's sampling program encompasses both domestic and imported human and animal foods. However, it places a specific emphasis on imported human foods, which constituted three-quarters of the 1,447 samples collected during FY 2021. It's important to note that since EPA tolerances are primarily established for raw agricultural commodities, most of the samples involve unwashed, whole (unpeeled) raw commodities. Still, some processed foods are also included in the sampling. The animal food samples were relatively limited, with only 80 samples in total, of which 80% were imported.
According to the FDA's findings, a significant majority of the domestic and imported human food samples, 96.7% and 89.3% respectively, were in compliance with EPA tolerances. Moreover, in a substantial portion of the samples, about 35.0% of domestic and 44.5% of imports, no pesticide chemical residues were detected. In the case of FY 2021 animal food samples, all domestic samples and 98.4% of imported samples met the compliance criteria.
It's worth noting that the data collection for FY 2021 was influenced by the COVID-19 pandemic, resulting in fewer samples being collected compared to previous years. The FDA has indicated that the data set for FY 2022 will be more extensive.
Why is this important? For some companies, the FDA's data is a crucial component of their hazard analysis when assessing whether pesticide residues pose a hazard that requires preventive control. The FY 2021 report suggests that the levels identified in the testing are consistent with prior years, potentially indicating that companies may not need to reevaluate their hazard analyses based on this new data.
March 2024 Deadline for National Organic Program's "Strengthening Organic Enforcement" Final Rule
There's an important compliance deadline on the horizon. The U.S. Department of Agriculture (USDA) has set March 19, 2024, as the date when their latest rule, known as the "Strengthening Organic Enforcement" Final Rule (SOE Rule), comes into effect for organic products governed by the National Organic Program (NOP).
The SOE Rule brings about significant changes, expanding the scope of entities in the organic supply chain that must adhere to USDA standards. This expansion now covers importers of organic products and includes certain distributors who don't qualify for exemptions. Additionally, it introduces the requirement of NOP Import Certificates for all organic agricultural imports, places labeling obligations on nonretail containers, enhances the thoroughness of on-site inspections conducted by certifying agents, and imposes more extensive recordkeeping and traceability responsibilities throughout the supply chain, even for entities that might otherwise be exempt from certification.
Why is this noteworthy? The SOE Rule reflects the USDA's commitment to strengthening the NOP, with a specific emphasis on reducing the presence of uncertified entities, enhancing documentation and traceability within the organic program, and intensifying certification and enforcement for imported products making organic claims.
For those involved in the organic supply chain, it's essential to review the SOE Rule to determine whether your obligations under the NOP have undergone any changes. Additionally, the NOP has issued several supporting documents to assist the industry in understanding the requirements of the SOE Rule, and they are available here.
Expiration of COVID-19 Temporary Food Labeling Flexibilities in November
The temporary ingredient labeling flexibility introduced by the FDA in May 2020 during the COVID-19 public health emergency is set to expire on November 7, 2023. This flexibility allowed for minor adjustments in product formulation, in line with the criteria outlined in the guidance, without requiring corresponding changes to the product labeling. Similarly, the FDA's guidance concerning vending machine labeling and menu labeling will also come to an end on the same date. The FDA officially announced the discontinuation of these guidance documents in a notice published in the Federal Register in March 2023.
Why does this matter? These policies have proven beneficial to many companies, especially in situations where they needed to deplete existing labeling inventories while making minor formulation changes due to disruptions in the supply chain. However, it's important to note that after November 7, 2023, the FDA's enforcement discretion will no longer be in effect. Companies seeking flexibility can either request case-by-case consideration from the FDA or feel free to reach out to us to discuss specific formulation changes.
Expiration of COVID-19 Temporary Food Labeling Flexibilities in November
Mark your calendars because the Reagan-Udall Foundation for FDA is hosting a virtual public meeting on front-of-pack (FOP) nutrition labeling on November 16, 2023. During this event, FDA leadership will provide an overview of their work in the realm of FOP nutrition labeling. Additionally, there will be a chance for individuals to make brief public statements on three key topics:
1. International experiences with FOP labeling
2. Design considerations, including aspects like placement and color
3. Possible overlaps with other nutrition-related policies, including labeling initiatives and nutrition assistance programs.
To participate in this meeting, you can register using this link. It's worth noting that this meeting comes right after FDA's separate public meeting and listening sessions on strategies to reduce added sugars consumption, scheduled for November 6-8, 2023.
Why is this important? This upcoming public meeting marks the first opportunity for stakeholders to engage in in-person discussions regarding the FDA's swiftly progressing work on FOP nutrition labeling. It's a chance to have your voice heard and contribute to the ongoing developments in this area.
California AG's Enforcement Advisory on PFAS in Food Packaging
California's Attorney General, Rob Bonta, has issued an enforcement advisory letter to remind manufacturers, distributors, and sellers of food packaging about California's law that prohibits the presence of PFAS (per- and polyfluoroalkyl substances) in plant fiber-based food packaging. This law became effective on January 1, 2023. In his letter, Bonta emphasizes his authority as the state's top law enforcement official to enforce this prohibition. He can take actions to seek civil penalties, restitution, and injunctive relief. Bonta urges companies to assess their packaging to ensure compliance and warns that failing to comply could lead to enforcement actions.
Why does this matter? Until now, there has been uncertainty in the industry about whether states with PFAS food packaging laws already in place, such as New York, California, Washington, and Vermont, would actively enforce these laws. The advisory letter from California's AG clarifies that the state is committed to using its resources for enforcement. Companies that have already evaluated their packaging and ensured compliance are in a favorable position. However, those who have not yet started or completed their assessments may want to expedite their efforts.
CSPI's Report on Nutritional Quality of Competitive Foods in Schools
The Center for Science in the Public Interest (CSPI) has just released its 2023 Competitive Foods in Schools Report, which evaluates the nutritional quality of 623 single-serve, individually packaged foods and beverages that meet the criteria for sale as competitive foods in schools under the USDA's Smart Snacks standards. Notably, these Smart Snacks standards do not impose restrictions on added sugars, high-intensity sweeteners, or added colors in competitive foods. However, CSPI's assessment reveals that nearly half of the evaluated foods and beverages exceed what CSPI considers acceptable levels for these ingredients, according to CSPI-derived benchmarks.
The USDA has recently proposed limitations on added sugars in reimbursable school meals, as part of a broader update to school nutrition standards. This proposal includes specific quantitative limits on added sugars for various food categories such as grain-based desserts, breakfast cereals, yogurts, and flavored milks, as well as an overall limit of less than 10% of calories from added sugars per meal, averaged over one school week.
CSPI's report criticizes the misalignment between USDA's Smart Snacks standards and the Dietary Guidelines for Americans' (DGA) recommendation to restrict added sugars consumption to less than 10% of total daily calories. As a solution, CSPI suggests that USDA should revise the Smart Snacks standards to limit added sugars to a maximum of 5 grams per serving for snacks, 9 grams for entrees, and completely prohibit added sugars in beverages, except for flavored milk. Additionally, the report recommends that USDA should ban the use of certain "low-calorie sweeteners of concern" (aspartame, acesulfame potassium, saccharin, and sucralose) and synthetic dyes in competitive foods.
Why is this significant? The report highlights a growing interest among advocacy groups and regulators to curtail added sugars, artificial sweeteners, and synthetic dyes in foods and beverages, particularly those consumed by children. It underscores the increasing scrutiny on the nutritional quality of foods available in school environments.
Proposed Updates to California's Short Form Warning Requirements
The California Office of Environmental Health Hazard Assessment (OEHHA) has introduced a proposed rule aimed at making adjustments to various aspects of its regulations concerning clear and reasonable warnings, commonly referred to as safe harbor warnings. These regulations apply to a wide range of products, including foods. OEHHA initially proposed revisions to these regulations in January 2021, but progress was delayed over time. Now, OEHHA is renewing its efforts with a fresh proposal. One significant change in the proposal is the requirement that all short-form warnings must include the name of at least one chemical on the label.
A public meeting is scheduled for December 13 to discuss these proposed changes, and written comments on the proposal are due by December 20.
Why is this important? These modifications to OEHHA's safe harbor warning regulations could have implications for how Proposition 65 warnings are provided for various products, including foods, in the future. Therefore, it's essential for companies to carefully assess OEHHA's new proposal to understand its potential impact.
Court Grants Early Dismissal of Class Action Challenging Carbon Offset Claims
A class action complaint was filed in a California federal court back in July, challenging an e-commerce platform's assertion that it "100% offsets all carbon emissions from shipping." The plaintiffs argued that this claim is false because most carbon offsets from the voluntary market tend to overpromise and underdeliver on their actual carbon impact due to errors and fraudulent accounting by offset vendors. The defendant sought dismissal, and the court granted the motion on the grounds of standing.
The court found that the plaintiffs' allegation of injury, which claimed they would not have used the platform or would have paid less for their purchases without the carbon offset claim, was insufficient. It wasn't clear whether the same products purchased by the plaintiffs were available elsewhere, especially at a lower price that did not include the perceived "premium" associated with the platform's carbon offset purchases. The court also pointed out that there were several other factors at play, such as the variety of products purchased by the class, the claim's lack of relevance to product quality, and the numerous factors influencing consumer purchase decisions, which could present challenges in certifying a class.
Why is this noteworthy? While the court's ruling in the e-commerce platform case is positive, it's essential to approach carbon offset claims and the use of carbon offsets to support "carbon-neutral" or "net-zero emissions" claims with caution. There's ongoing litigation, such as the case against Delta Airlines in May, which leverages similar theories as the e-commerce case and remains unresolved. Additionally, California's Voluntary Carbon Market Disclosure Act (VCMDA), recently signed into law by Governor Newsom, is expected to bring more attention to this issue. Starting on January 1, 2024, companies covered by the VCMDA that make claims related to net-zero or carbon-neutral based on carbon offsets will need to provide detailed online disclosures about those offsets, including information like project type and the protocol used to estimate emissions reductions.
California District Judge's Ruling on 100% Juice Product's Nutrition-Related Messages
A California district judge has issued a short order, partially granting and partially denying a motion to dismiss a class action lawsuit that challenges claims such as "Good for You" and "Part of a Healthy Balanced Diet" for a 100% juice product. The plaintiff alleges that these claims are misleading because 100% juice contains a significant amount of "free sugar" in the form of fructose, which can increase the risk of diabetes, heart disease, and other health issues.
The judge's decision draws on the close proximity between the "Good for You" claim and certain explicit nutrient content claims (like "no sugar added") on the product label. Relying on a previous court ruling in Krommenhock v. Post Foods LLC, the judge determined that the plaintiff's challenge to the "Good for You" claim is preempted because it falls under the category of implied nutrient content claims, as defined in 21 CFR 101.13(b)(2)(ii).
On the other hand, the judge allowed the plaintiff's challenge to the "Part of a Healthy Balanced Diet" claim to proceed. The reasoning behind this decision is that the statement constitutes a "healthy" claim, which can be legally challenged under state law. The plaintiff alleges that the product is fortified to meet FDA's nutrition requirements for the claim, in violation of FDA's fortification policy.
Despite the defendant's argument that neither claim is deceptive because the sugar content is prominently disclosed on the label, the court disagreed. The court held that the plaintiff's allegations extend beyond the quantity of sugar to the specific form in which it exists in the product – something consumers cannot assess by merely looking at the label.
Why does this matter? Class action challenges like these, which target health and wellness-related messaging for products with substantial sugar content, have seen some success in the past. As a result, similar lawsuits continue to be filed. Companies should be particularly vigilant when evaluating claims for such products, paying close attention to the use and execution of general health and wellness messages that are not explicitly defined by the FDA, such as "wholesome," "nutritious," or "good for you."