This is how we negotiate, and that is how you should too.
Solid technical legal skills are very important to clients, but our success is a result of the degree to which we understand our clients' challenges and operate with their requirements in mind.  This is what has transformed our approach from being a "great lawyer" to an "essential business partner." We focus on our clients proactively and holistically, with a full scope of your business and legal needs. It is with this approach that we yield the best results.
We treat the other side with ethos, compromise and respect because value is created when people listen to each other, when they create dialogue, and when they address issues of concern for all.
other lawyers remark about the breadth of our practice And meticulous attention to detail.
With a deep relationship with a client, we use the law as a tool to create value and mitigate risk. This is done in all aspects of our work, whether through negotiating documents, giving advice or during a crisis. With a knack for business, we relentlessly and methodically develop a strategy, identify the strongest positions, understand the benefits of each, and deploy them to get the job done.
We take on more
responsibilities than that of
just an outside attorney.
In addition to getting the work done and juggling the advisory, transactional and litigation aspects of the business, we provide strategic planning advice and ultimately better legal advice to the executive team by having a deeper understanding of the internal and external company dealings.

On one hand, we weigh the various business implications of each decision by managing the various personnel in the legal department, but always contribute to the company goals and fulfill the business promises. In short, we provide significant company value. We  provide better legal advice when we have a thorough understanding of the business and industry. Which allows us to not only be involved with important contract negotiations, but at the same time, make impactful company decisions on a regular basis.

We do this by understanding the internal and external company dealings, weigh the various business implications and make a decision that will benefit the company. We do this because we have a strong grasp on enterprise risk management and a solid understanding of business and industry.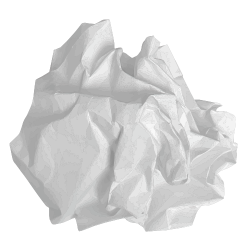 CERTIFIED GREEN.®
law with the Future in mind.