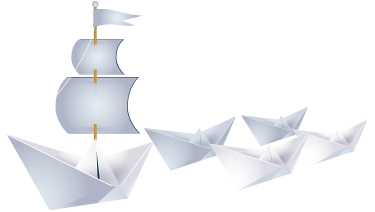 Legal strategy is business strategy.
The culture and industry of food and beverage is quite different from that of many other industries. Whether you're an agribusiness, supplier, wholesaler, manufacturer, co-packer or retailer, our food and beverage lawyers will help keep you in business and creating. We're there at a moment's notice to manage crises.
LICENSING & BRAND PROTECTION

Representing licensors and licensees, we've worked hard to become a leader in a leader in licensing in the food and beverage space. We have an unmatched breadth and depth of experience to help you from identifying the right parties, negotiating terms sheets and drafting a long form license agreement with industry standard terms and protections.
We take on more responsibilities than that of just an outside attorney.  In addition to getting the work done and juggling the corporation and litigation aspects of the business,, we provide strategic planning advice and ultimately better legal advice to the executive team by having a deeper understanding of the internal and external company dealings.
CONSUMER PRODUCTS & MANUFACTURING

Manufacturing and distributing comes with its own host of challenges. You must create a safe, but efficient work environment that simultaneously complies with food production laws but also maintains the bottom line. We have the experience to create appropriate risk-management policies and practices to ensure success.
As a leading boutique business law firm, we focus on providing "big-law" quality work in a streamlined boutique approach. We value long-lasting relationships and continually evolve our services to meet our clients' needs.  Our attorneys were educated at the nation's best law schools and were associates at nationally-ranked, highly-respected big large firms.
Counsel to a family office is a business partner who understands the ins and outs of you, as an individual, your business and your investments, and who provides valid business solutions to growth and succession planning and arising problems.
 BUSINESS AFFAIRS 
if you just want an attorney to paper your deal,
don't hire us.
We have the right mix of legal acumen, business insight, and strategic know-how to fill the shoes of both business and legal personnel at the highest expectations. We work as a complete business and legal affairs department for some clients, while for others we take on one deal at a time.
We can do it all ourselves, including creating the business strategy and negotiating business points,
or can work in harmony with your existing in-house business personnel.
We have one goal – to contribute to the company's overall growth.